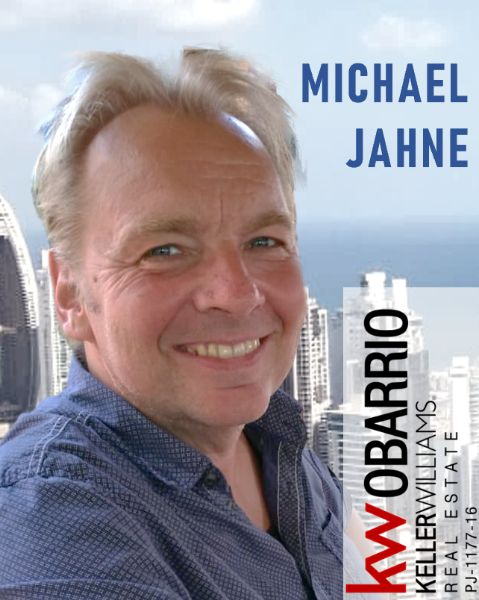 KW OBARRIO (PANAMA CENTRO REALTY)
Ph Sl 55, Calle 55 Obarrio Y Samuel Lewis, Panamá




let's find your new home
Search for Real Estate in and around Panamá
Residential
Any
Single Family
Condo/Apartment
Lots/Acreage
Farm
Commercial
Any
Building Only
Building & Land
Business & Leasehold
Business & Property
Business Only
Land Only
Multi-Family
Industrial
Min Price
Any Price
$25,000
$50,000
$75,000
$100,000
$125,000
$150,000
$175,000
$200,000
$250,000
$300,000
$350,000
$400,000
$450,000
$500,000
$550,000
$600,000
$650,000
$700,000
$750,000
$800,000
$850,000
$900,000
$950,000
$1,000,000
$1,250,000
$1,500,000
$1,750,000
$2,000,000
$2,500,000
$3,000,000
$4,000,000
$5,000,000
$6,000,000
Max Price
Any Price
$25,000
$50,000
$75,000
$100,000
$125,000
$150,000
$175,000
$200,000
$250,000
$300,000
$350,000
$400,000
$450,000
$500,000
$550,000
$600,000
$650,000
$700,000
$750,000
$800,000
$850,000
$900,000
$950,000
$1,000,000
$1,250,000
$1,500,000
$1,750,000
$2,000,000
$2,500,000
$3,000,000
$4,000,000
$5,000,000
$6,000,000
!SearchBar.min!
Any
20 m2
30 m2
40 m2
50 m2
60 m2
70 m2
80 m2
90 m2
100 m2
125 m2
150 m2
175 m2
200 m2
225 m2
250 m2
275 m2
300 m2
325 m2
350 m2
375 m2
400 m2
425 m2
450 m2
475 m2
500 m2
525 m2
550 m2
575 m2
600 m2
!SearchBar.max!
20 m2
30 m2
40 m2
50 m2
60 m2
70 m2
80 m2
90 m2
100 m2
125 m2
150 m2
175 m2
200 m2
225 m2
250 m2
275 m2
300 m2
325 m2
350 m2
375 m2
400 m2
425 m2
450 m2
475 m2
500 m2
525 m2
550 m2
575 m2
600 m2
Sale Lot in ALTOS DE MARIA, $ 67,600 Levelled
Price: $67,600
ALTOS DE MARIA is the most exclusive mountain residential community in Panama. Benefits: - Paved streets (a total of 72km) - Electricity + Drinking water - Internet - Heliport - 24-hour security - TV signal - Various natural amenities: Waterfalls, Flora, Fauna, Trails, Lookouts and more It's a place privileged with a unique climate and total contact with nature. Advantages of this property: The location. The ...
BEST DEAL: Condo 11th floor Playa Blanca, $129,900
Bed: 2
Bath: 2
Price: $129,900
PENDING
This opportunity comes only once every few years: For only $ 129,900.00 a luxury apartment at Playa Blanca Resort, with fantastic views from the 11th floor to the lagoon and the sea and 1,5 kms beachfront. The right to use the largest saltwater lagoon in Central America can also be renewed. Here you have to make a quick decision. Also as an investor you are guaranteed a very good yield due to the super purcha...
I am very pleased to accompany you in finding your dream property. As a member of the Panamanian Real Estate Agents Association (ACOBIR) we have access to all properties listed in this nationwide network, so you do not need to contact 10 different real estate agents. Let us go through the individual steps:
1 - YOUR DECISION TO BUY: This decision can be a big step towards personal freedom. Of course you should be in agreement within your own household. If it is about a purchase decision to earn a good return-on-investment, you are in good hands with me, because I am specialized in real estate investments in Panama. Because after the Corona shutdown the market has changed and it is all about making long-term secured decisions.
2 - FINANCING: Before you send your real estate agent in search of your dream property, you should have clarity about the financing. Have 1-2 banks carry out a preliminary examination. Then you know what the maximum possible purchase price should be. This results from the necessary 10-20% cash, the maximum mortgage of the bank and the additional purchase costs.
3 - SEARCH AND FIND: Now give the conditions to the broker of your confidence. Let's arrange a personal meeting and I will ask you a few questions:
The price range...
The location (neighbourhood, schools, transport connections)
The hard data: m2, number of rooms and bathrooms, balcony/terrace/garden, parking
The soft data: Which comfort would you like? Any kind of social area? What is an absolute no-go and what do you never want to miss?
Based on your criteria, we will select, filter and present you the best options from the large MLS-database and other networks. I work together with my team from kwObarrio (Keller Williams Real Estate Panama).
Important is your feedback after each visit, so that the search is even better adjusted and no unnecessary visits take place.
But also be aware that a purchase decision will always be a good compromise. If your requirements can be fulfilled to 90%, you should be ready to make a decision. The last 10% can usually be easily compensated.
4 - PURCHASE NEGOTIATIONS: Here we can put our expertise as real estate professionals to good use. Once you have decided on a property, we evaluate the purchase price in comparison to competitive offers. I personally have decades of construction experience and will inform you about obvious construction defects and the costs of removal. We will formally prepare a purchase offer for you and negotiate on your behalf with the seller to achieve the best possible purchase price for you.
At kwObarrio we have our partner lawyers from POLS Attorneys, who offer you first-class assistance during the entire purchase process and, above all, check the legal situation of the property in advance.
5 - CLOSING: I will accompany you not only during your search and the purchase process up to the notary appointment, but also beyond. After the registration of your property in the Panamanian Public Property Register, we make the registration at ANATI and arrange for specialist companies for reconstruction and modernisation according to your wishes.
You want to sell your property? Are you serious about selling? Are you aware that the complete shutdown due to the Corona panic has changed the market? Are you ready to adjust your expectations to the changed market?
OKAY. Then I hereby give you the 4 criteria for a successful marketing:
1 - LOCATION: It's set. And it is the most important factor in determining demand. We cannot change the location of your property. But as professionals, we can point out advantages of the location to attract as many interested parties as possible.
2 - FACILITIES: People's needs and requirements change over the years. So be open to advice from your real estate consultant on how you can offer more value with the least effort. This includes the perfect presentation of the property in terms of light, colour and decoration.
3 - PRICE: Very important! A newly listed property must attract as many interested parties as possible from day one. The times when you put a negotiation margin on top are over. Nobody will get in touch with you. And later downward corrections are watched suspiciously by market participants and they are waiting for further reductions. Hence my question once again: Do you really want to sell? Will you avoid comparable objects being sold before yours? Then your price should be a bargain price.
4 - MARKETING STRATEGY: In today's market situation it is crucial to use the most powerful tool for selling: the Multi-Listing System (MLS). This means that your property is actively shared with over 200 real estate agencies, another 400 independent realtors and spread across 40 national and international platforms. Nevertheless, you have only one contact person and representative who coordinates marketing, visits and the sales process.
I only work with the MLS system. The days of a single broker selling a property are over. No matter if you have an exclusive contract or if you give an open order to 10 different individual brokers. Nowadays you can only have real success with the all inclusive MLS contract.
So once again my question: Do you really want to sell? Then arrange a meeting with me. We will find the best price and sign an MLS agreement. From then on, the whole ACOBIR network is involved and we will do our best for a successful sale.
!Home.view_full_search_screen!